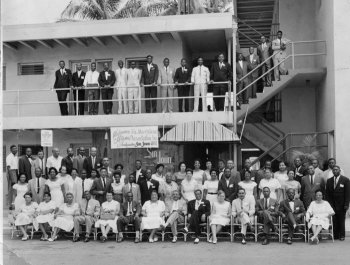 The records and papers of A. L. Cunningham, Sr. and the Cunningham Funeral Home document the largest minority-owned business in Marion County. Two brothers, Albert and James Cunningham, founded the company in 1955. As morticians, they played a prominent leadership role in the African American community - like African American morticians throughout the South - in terms of providing a headquarters for political activities; handling banking needs for the community; and facilitating other necessary financial, cultural, and social transactions that required interaction among the segregated components of the South. The collection includes burial records, photographs, financial transactions, oral histories, maps, correspondence related to a number of topics such as politics, fashion, and others aspects of life in Florida.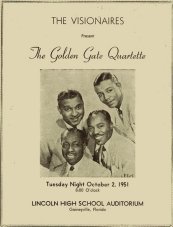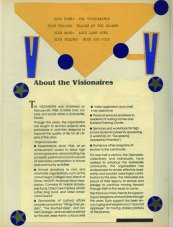 Another important recent acquisition to the Manuscript and Archives Collection are the records of the Visionaires. This group was founded in February 1938 by eight women who sought to establish a community organization that could foster civic, cultural, and social affairs for Negro women in Gainesville, Florida. Regular meetings were held every other Thursday night and dues were 25 cents per month. Meetings were held in members' homes, in alphabetical order. The group was organized into three committees: Program (for literary affairs), Social (social functions for meetings and special events), and Civic (programs that promoted the welfare of the African American community) committees. The Visionaires Collection consists of minutes of their meetings, records of financial transactions, photographs, and materials that document the organization's participation in school and community activities (e.g., an annual achievement award based on scholastic performance by African American high school graduates).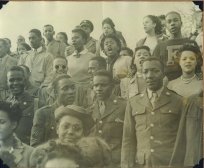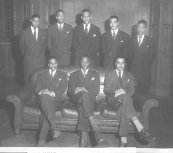 The E.A. Cosby Collection includes abundant photographs, booklets, travel maps, minutes of board meetings, histories of fraternal organizations, and notes of meetings held by governmental boards of the city of Gainesville, Alachua County, and the University of Florida regarding desegregation efforts. Dr. E.A. Cosby played a prominent role in the African American community in the Gainesville area for decades although he was not native to the South. He documented many activities with his camera and the community treasured his work. Dr. Cosby treasured all subjects and his photographs were carefully arranged and stored. He was a person, it was said, who "keeps everything." In an important way, the collection helps document the life of one African American family in Florida from the 1940s through the 1970s.